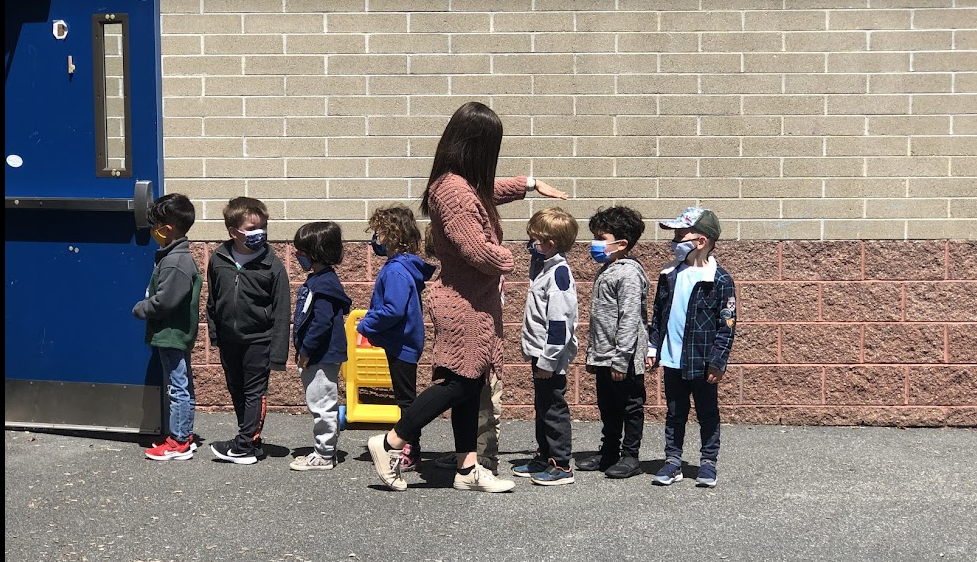 STUDENTS MUST BE 4 YEARS OLD BY AUGUST 25, 2023
For the school year 2023-2024, there will be two full-day 4-year-old sessions.
Sessions will run from 7:55-2:15 PM Monday through Friday following the Barrington Public Schools calendar.
Our preschool educates a diverse group of children, including those with and without disabilities or developmental delays. Each classroom is staffed by one certified teacher and one or two paraprofessionals, and there are up to 15 children in each session.
Due to the many variables and delicate balance of each class, we cannot guarantee a particular placement/teacher for any child. Requests for a change in your child's placement can not be accommodated.
A random pull lottery will be held on March 31, 2023. Families will be notified via email by April 3, 2023.
Annual tuition is $3,600.00 ($20.00 per day). A $600.00 deposit is due by April 14, 2023, in order to secure your child's seat in the class. The remaining balance will be paid in two installments of $1,500.00 each due in/by July 2023 and January 2024.
If payment is not received by the month it is due, your child will not be allowed to attend preschool until payment is received.
The District's policy is to not issue refunds after classes have started.
Please note: Preschoolers are not eligible for district transportation to and from Primrose Hill. Transportation must be provided by the family.
Please do not submit multiple applications for the same student. All duplicate applications will be removed from the lottery.