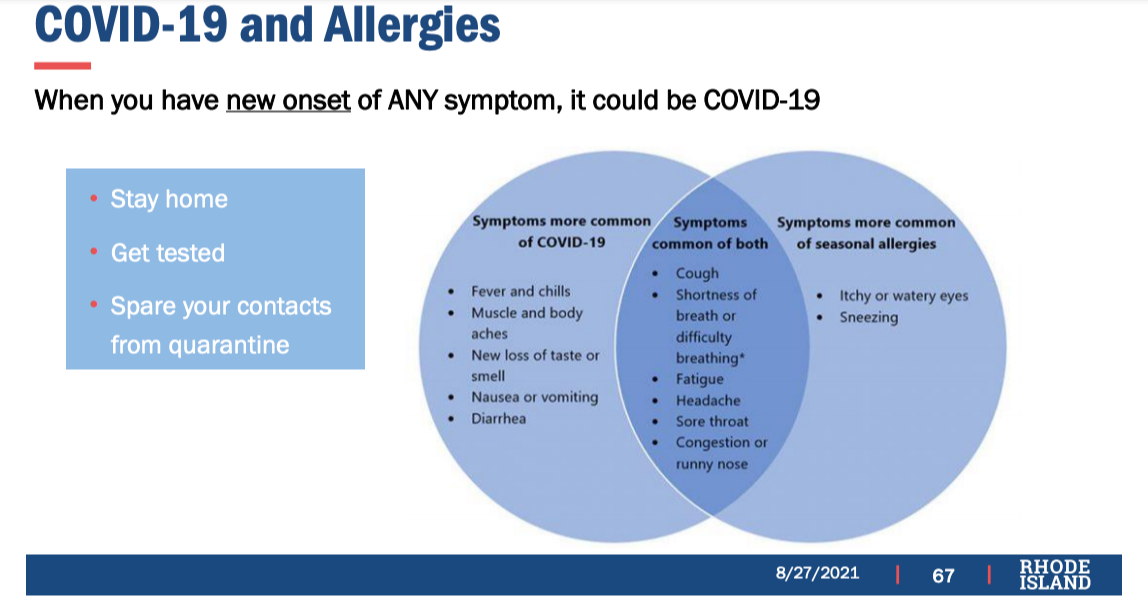 Dear Parent/Guardian:
The Rhode Island Department of Education (RIDE), in collaboration with the Rhode Island Department of Health (RIDOH), will now offer free COVID-19 testing at your child's school as part of our efforts to address the coronavirus pandemic in our state.
Testing will be available to all students and staff weekly at your child's school until further notice. With the exception of families of athletes or musicians, you, as the parent/guardian, or your child can decline testing at any point.
Tests will be performed using the COVID-19 Rapid Antigen Test and the PCR test, which have been made available to RIDOH from the federal government. For the Rapid Test, your child will receive one nasal swab and the results will be available within one hour. Parents/Guardians will receive a phone call if a child tests positive. We will send the PCR to a lab and results will be available in 48 hours.
School administrators and school nurses will have access to the results of the test. If you have any questions about testing through this program, please reach out to your child's school.
BPS needs your permission in order for your student to participate in this testing program. Please complete this form if you would like your child to participate in COVID-19 testing.
Please note Rapid testing is only for asymptomatic students and PCR can be used with both symptomatic and asymptomatic students. If a student is experiencing any symptoms, please continue to follow previous guidelines and keep them home.
Thank you for your support of this new program and our efforts to expand the prevention, detection, and testing of COVID-19 in our state and within our schools.
To learn more about testing in the RI Schools visit https://covid.ri.gov/testing/testing-k-12-students-and-staff
IN KEEPING WITH OUTBREAK RESPONSE PROTOCOLS SET BY THE STATE OF RHODE ISLAND, PLEASE FOLLOW THE INSTRUCTIONS PROVIDED IN THE SUMMARY BELOW. SPEAK WITH THE SCHOOL NURSE IF YOU HAVE ANY QUESTIONS.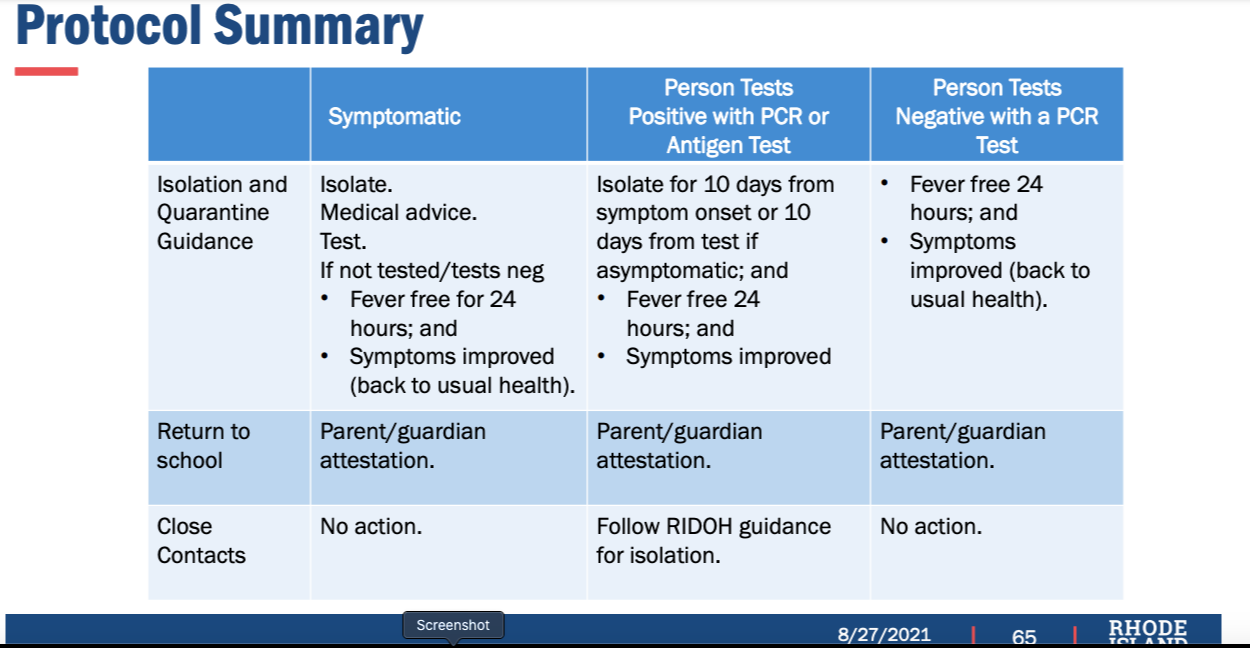 YOU MUST COMPLETE THE Here are the new Return Attestation Forms we will need to use and the new COVID-19 PK-12 Symptoms Screening Tool form. FOR THE SCHOOL NURSE WHEN YOUR CHILD IS READY TO COME BACK TO SCHOOL.
(COVID-19) PREVENTION
Centers for Disease Control (CDC) is a valid resource for information on Coronavirus 2019.
Please click on this LINK for ways to keep your family healthy and safe.