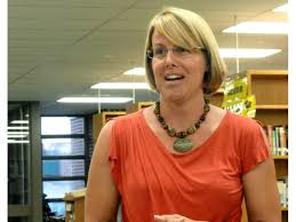 Mrs. Tracey Learned
Principal, Nayatt School
400 Nayatt Road
Barrington, Rhode Island 02806
(401) 247-3175
Dear Families,
It is my great pleasure to serve as the principal of Nayatt School. In the last few years, Nayatt School, because of the hard work of exceptional teachers and the support of actively involved parents has received recognition from the federal and state departments of education. We are a Nationally Recognized Blue Ribbon School for Academic Excellence and a Commended School in the state of Rhode Island.
In addition to the strength of our educational community in moving students academically, we place balanced emphasis on developing the social emotional competencies of our students. We do this through our school wide practices related to PBIS - Postive Behavioral Interventions and Supports and through our classroom focus on Responsive Classroom. Nayatt School has students and staff who are "safe, respectful, and responsible".
Nayatt is an amazing school with an effective and welcoming PTO that supports their mission to enhance and enrich the experience of all students through grants to classrooms, financial support of field trips, cultural arts programs, and more.
Please feel free to contact me at learnedt@barringtonschools.org to discuss any questions, needs, concerns, or suggestions. We believe in partnering with our families to make school a positive and productive experience for our students. Our mission is to "empower all students to excel".